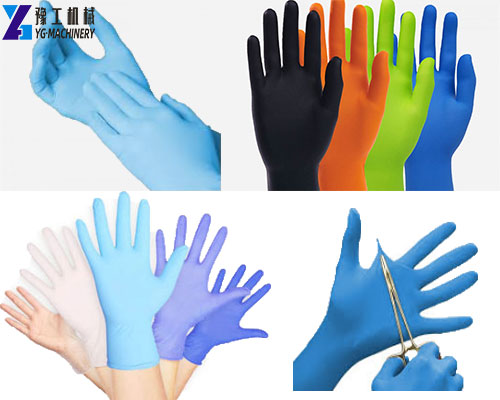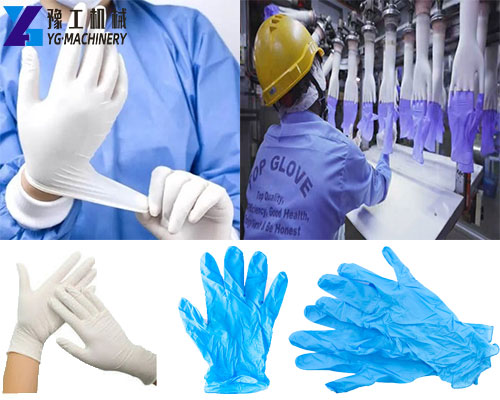 Medical gloves for sale in YG Machinery, are disposable gloves for medical staff to wear during medical examinations and medical procedures to avoid cross-infection between medical staff and patients. The material of medical gloves is very thin and has no heat-resistant effect and protects the hands from injury. Although medical gloves do not seem to be conspicuous with other medical equipment, they are indispensable in hospitals. Medical staff is in close contact with patients, and improper protection can cause many hidden diseases. Their hands need careful protection, so disposable medical gloves are their must-have protective tools.
About YG Machinery Nitrile Gloves Size:
Small(S)
Hand width 70-80 mm, 3.1±0.1 grams

Measure the Size of the Hand

Medium(M)
Hand width 80-90 mm, 3.5±0.1 grams
Large(L)
Hand width 90-100 mm, 3.9±0.1 grams
X Large(XL)
Hand width 100-110 mm, 4.3±0.1 grams
Medical Gloves for Sale:
Our Indian customers have confirmed that they will regularly ship two containers of gloves to India every month, and they have also asked us to help purchase other products. At present, our customers' business is getting better and better, and there is a stable market. At present, the demand for gloves has not decreased, and government departments of various countries are also increasing purchases. We have already purchased from the United States, Canada, Thailand, Malaysia, Russia, Serbia, Nepal, India, Pakistan, Bangladesh, South Korea, Japan, and many other countries. Provided our protective equipment. Of course, not only protective gloves but also oxygen generators, disinfection doors, disinfection spray guns, glove production lines, mask machines, melt-blown cloth production lines, wet wipes production lines, and other products. Please contact us for the latest information.
Introduction of Disposable Medical Gloves:
Medical gloves are made of polymers, mostly latex, but they may also be nitrile rubber, polyethylene, or neoprene. Medical gloves can be divided into examination gloves and surgical gloves. The size of surgical gloves is very precise, because doctors have to wear surgical gloves to perform high-precision hand movements, so the requirements for gloves will be higher. Examination gloves are sterile and non-sterile, while surgical gloves are mostly sterile; examination gloves usually do not distinguish between left and right hands, but surgical gloves are generally more suitable for the left and right hands.